#WalkToWork
Envisioning The Future
Connect workforce to 100 million #WalktoWork jobs in 'भारत'
Workforce in India move outside their district of birth or residence for work opportunities— be it for semi-formal or formal jobs. The migration starts from villages to the large city centers, surpassing their own birth districts, driven by necessity.
On the other hand, the businesses/small enterprises/MSME's & millions of unorganized players struggle to find 'local workforce' and rely heavily upon word of mouth & classified ads.
This 'void' between the local employer & workforce needs to be filled by digitally enabling them to connect.
We bring to you the 'सुपरफास्ट' all-rounder Jobsgaar app. Here is what you have to keep in mind:
For those looking for jobs in their city
1

Create and keep your profile updated for best job matches
2

Apply to job alerts by swiping right
3

Improve job matches by playing our skill-based games
4

Respond promptly to interview requests or calls
5

Learn from videos in our 'Learn' section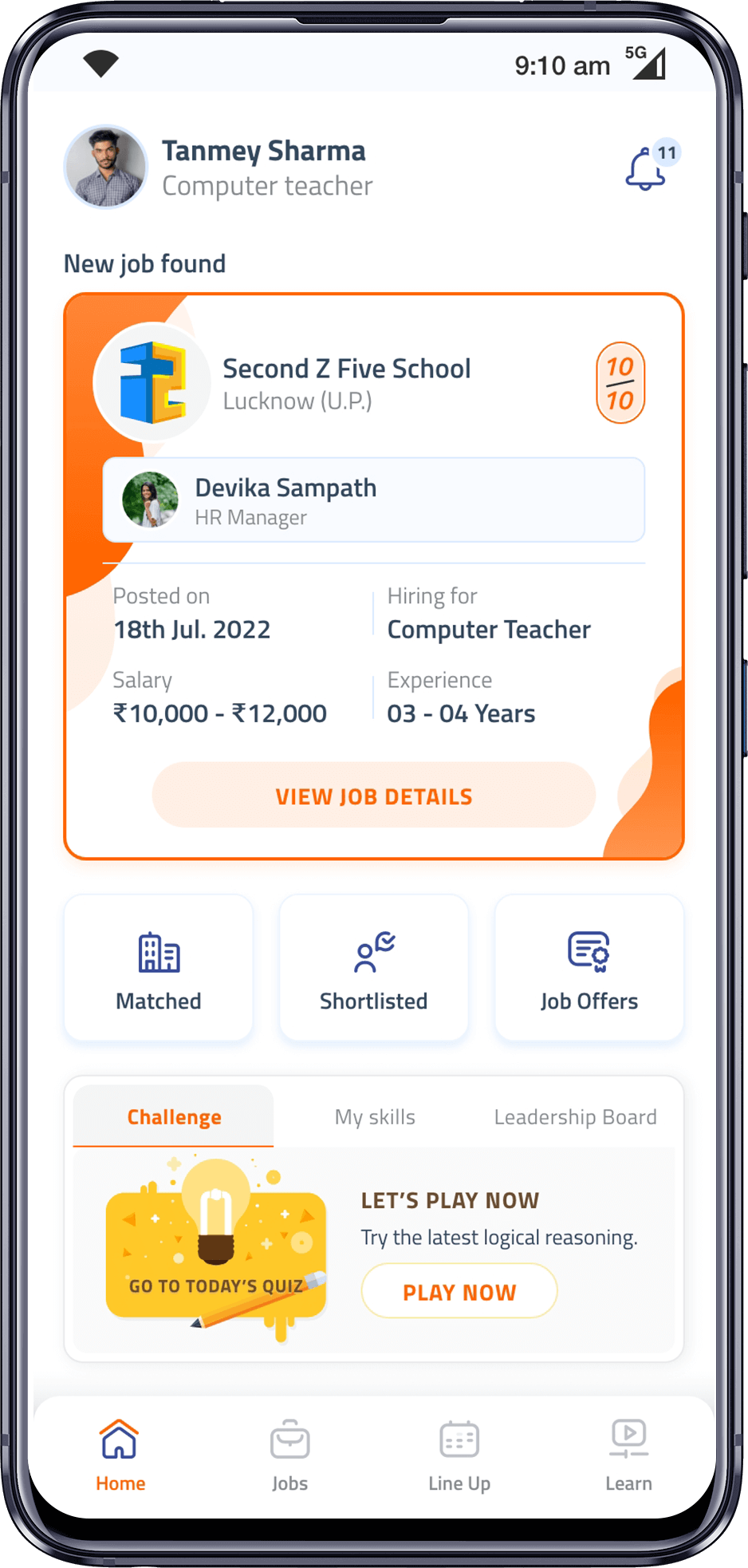 Our highly advanced and upgraded WhatsApp Chatbot offers:
For Employee
1

Profile creation
2

Recieve job notifications
3

Apply on jobs
4

Regular job application updates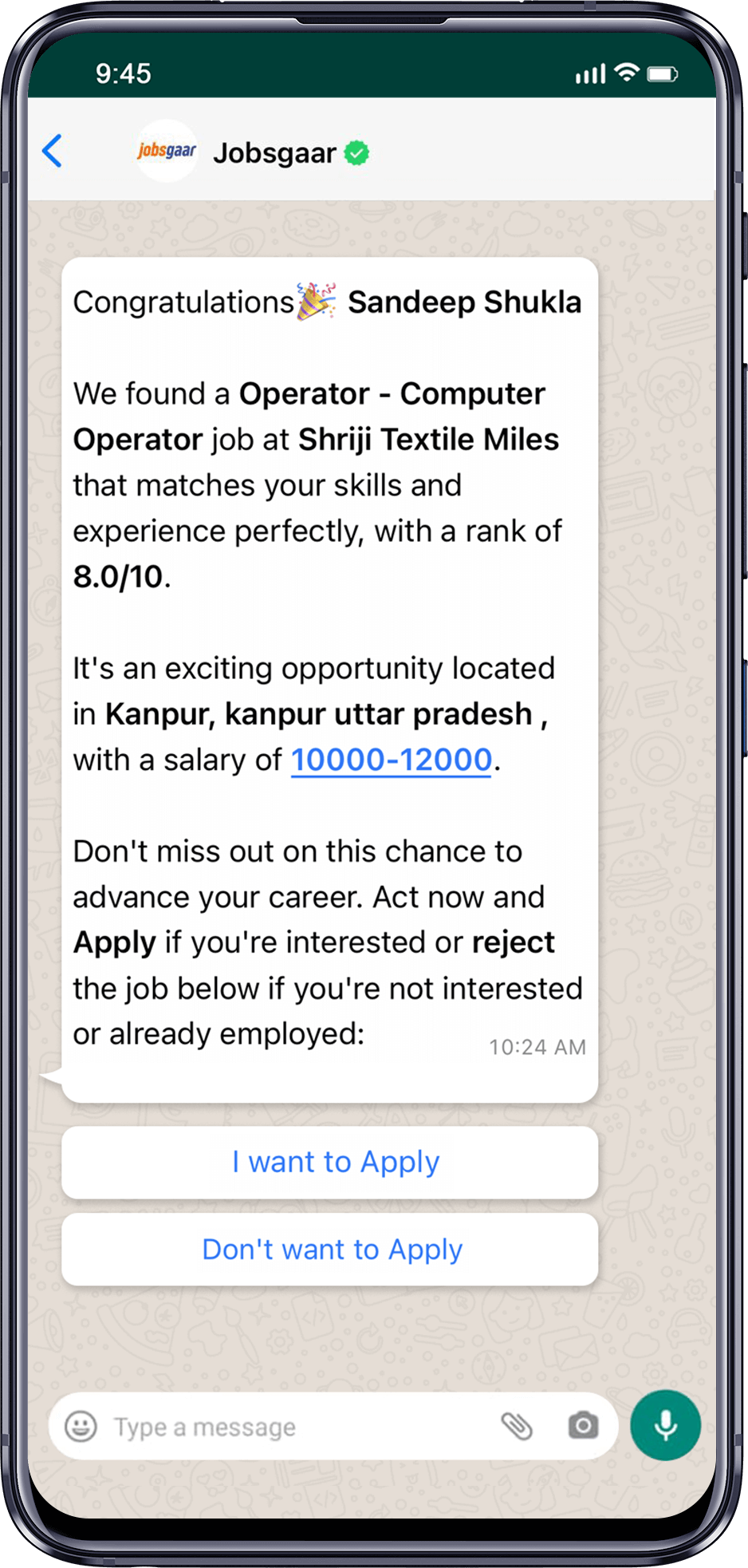 We bring to you the 'सुपरफास्ट' all-rounder Jobsgaar app. Here is what you have to keep in mind:
For Employers/ HR or Recruiters
1

Post a job in under two minutes
2

Find the best-matched candidates without the need to filter resumes
3

Access candidates' skill scores
4

Quickly shortlist and interview the top candidates
5

Extend job offers and hire the best candidates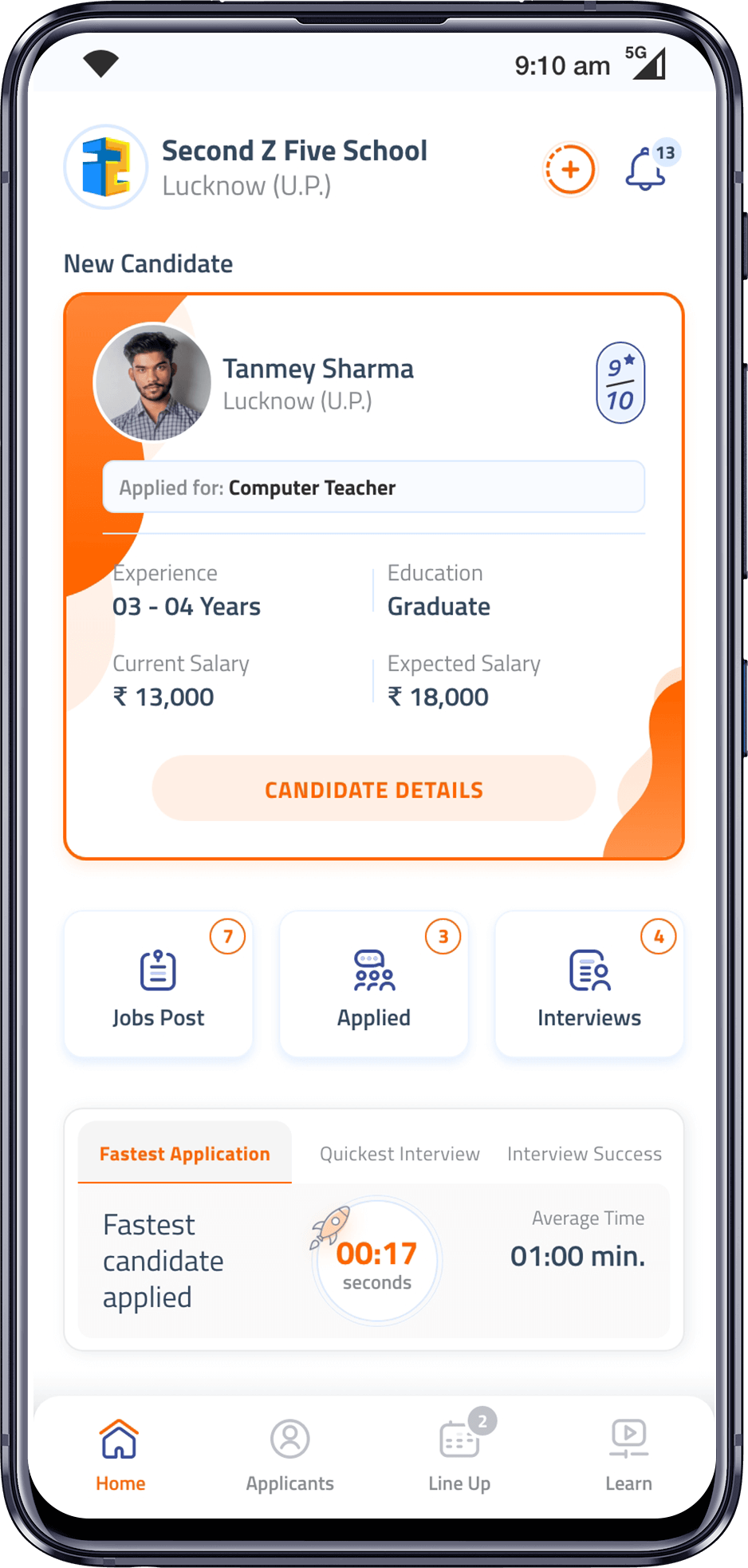 Our highly advanced and upgraded WhatsApp Chatbot offers:
For Employer
1

Employer onboarding
2

Recieve candidate applications
3

Ability to shortlist/reject candidates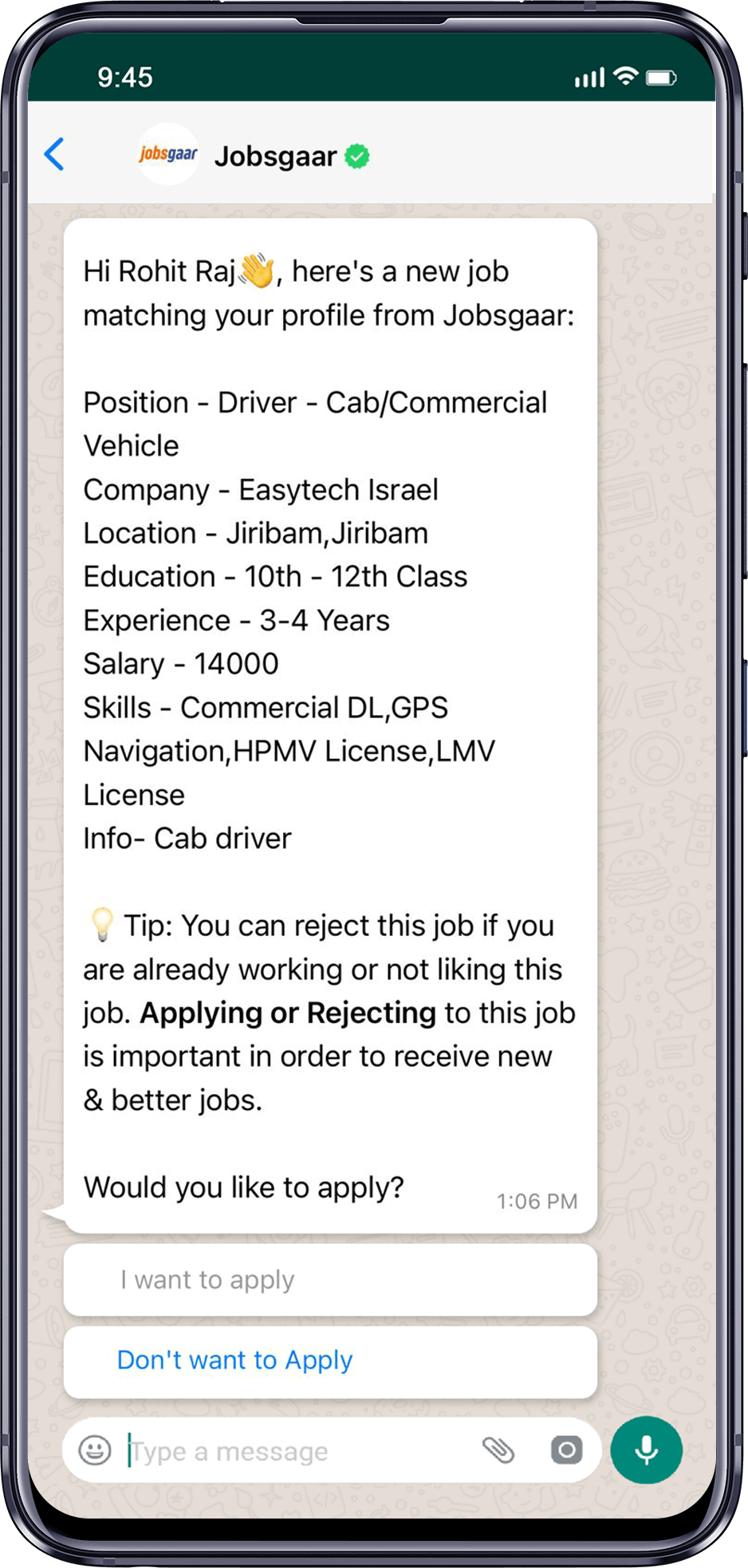 We bring to you the 'सुपरफास्ट' all-rounder Jobsgaar app. Here is what you have to keep in mind:
For those looking for jobs in their city
1

Create and keep your profile updated for best job matches
2

Apply to job alerts by swiping right
3

Improve job matches by playing our skill-based games
4

Respond promptly to interview requests or calls
5

Learn from videos in our 'Learn' section
For Employers/ HR or Recruiters
1

Post a job in under two minutes
2

Find the best-matched candidates without the need to filter resumes
3

Access candidates' skill scores
4

Quickly shortlist and interview the top candidates
5

Extend job offers and hire the best candidates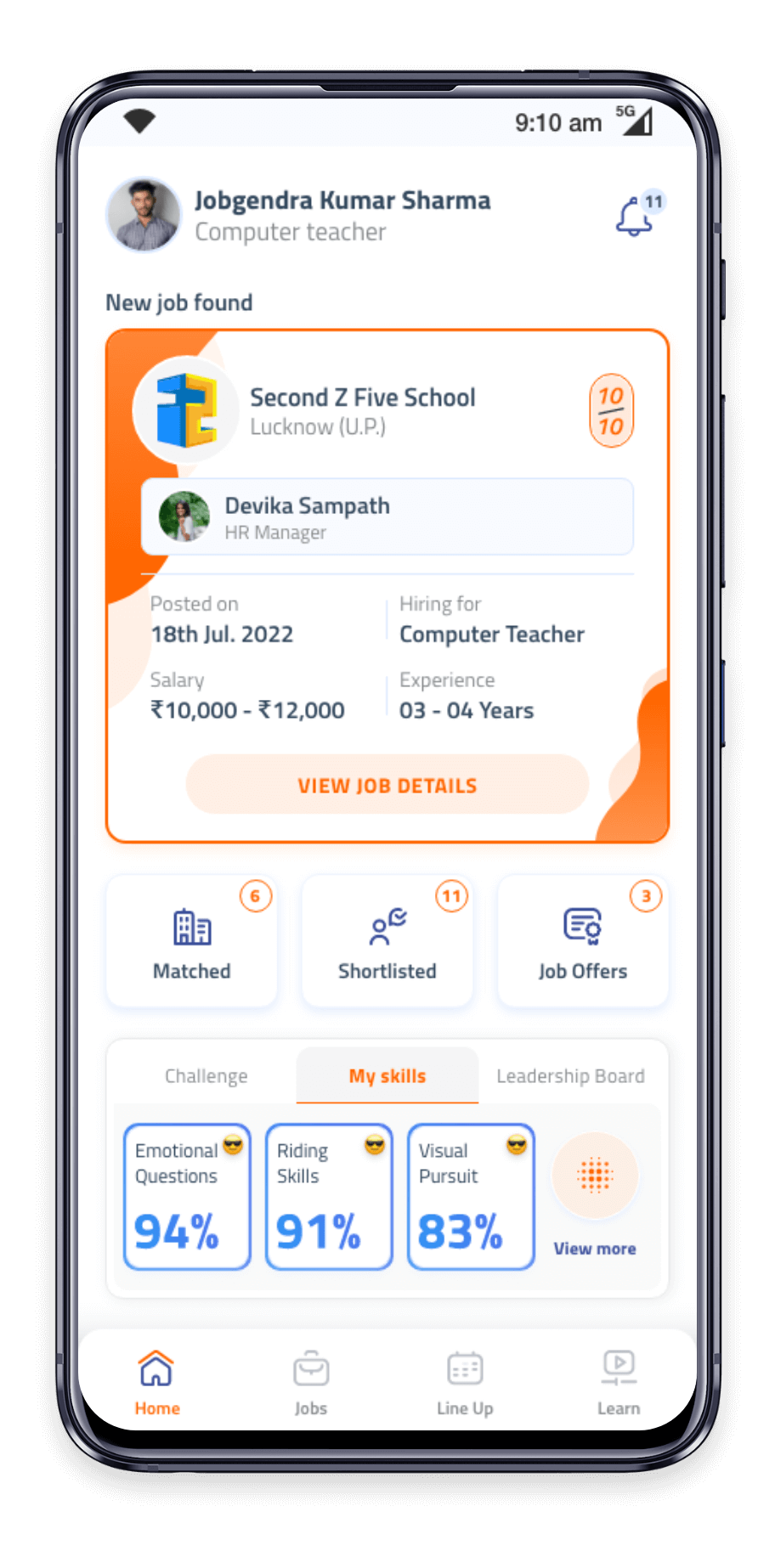 Our highly advanced and upgraded WhatsApp Chatbot offers:
For Employee
1

Profile creation
2

Recieve job notifications
3

Apply on jobs
4

Regular job application updates
For Employer
1

Employer onboarding
2

Recieve candidate applications
3

Ability to shortlist/reject candidates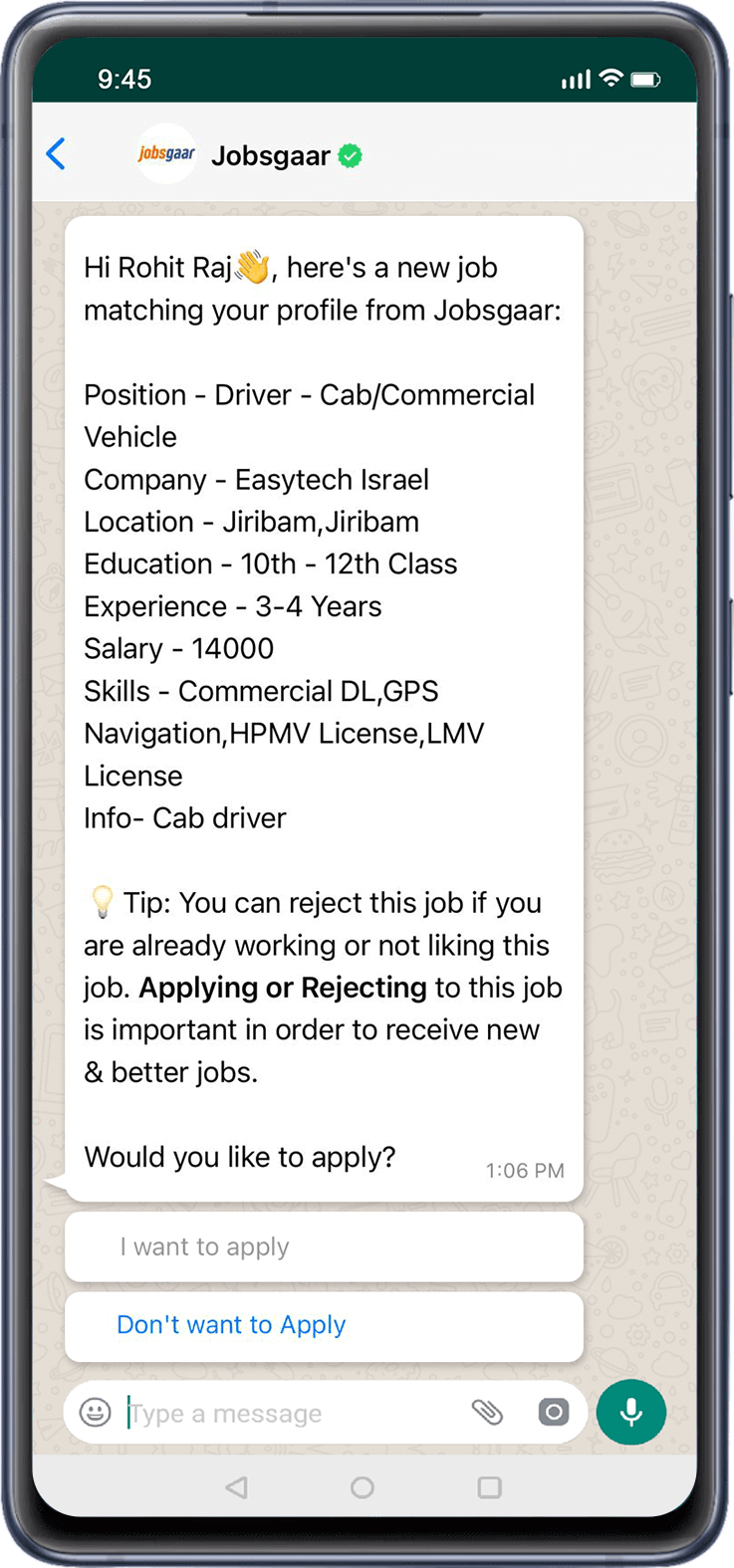 #BelieveInUs
Our Happy Clients