Urgent Jobs in Ghaziabad - Jobsgaar is considered among Top Job Portal in Ghaziabad, Uttar Pradesh.
Ghaziabad is the largest city in Western Uttar Pradesh. It is a part of the National Capital Region (NCR) of India. Being one of the fastest-growing cities of India, there are many opportunities for jobs in Ghaziabad.
Ghaziabad has a major rail junction and is well connected by the roads. Hence, the city is a home to some of the major industries, steel manufacturing units, and electronic companies. Some of the top companies residing in Ghaziabad are Tata, BHEL, Shri Ram, ITC, Indo- Bulgar Food Ltd, Danfoss India Ltd etc.
Hiring Staff For Business?
Get filtered candidates for quick interviews and hiring.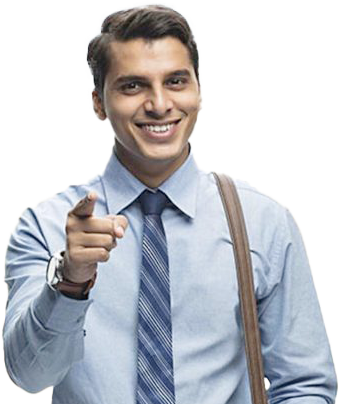 There are many commercial and residential projects to come along the national highway which is to be widened. The metro railway lines are also to be extended creating many employment opportunities in Ghaziabad for civil engineers and related workforce.
In short, Ghaziabad is one of the most well planned cities in terms of industrialization. No matter what your qualification, age, gender or experience is, Jobsgaar is here to help you find jobs in Ghaziabad.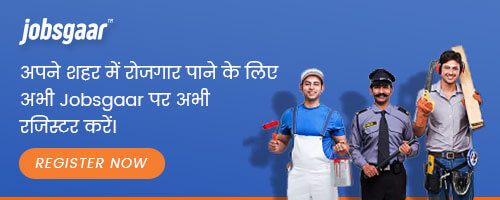 Popular localities of Ghaziabad with Job openings
Ghaziabad is a manufacturing hub which has helped it grow in terms of business and economy. The city infrastructure and educational facilities have also seen rapid growth in the past years. Some of the top localities with great job opportunities in Ghaziabad are:
Old Ghaziabad
Meerut Road Industrial Area
Delhi Road
Gandhi Nagar
Shahpur
Indirapuram
Mukund Nagar
Ashok Nagar
Mohan Nagar
Sanjar Nagar
Defence Colony
Vijay Nagar
Bhuapur
Jobs for different qualifications in Ghaziabad
Ghaziabad has jobs for all kinds of educational backgrounds and qualifications. The app will help you find jobs for those with education below 10th standard, or 10th pass, 12th pass, Diploma holders, Graduates and Post Graduates in Ghaziabad.
Your job role and salary will change with the qualifications that you have, but there are plenty of opportunities at every stage.
How to find the latest job vacancies in Ghaziabad?
If you're looking for a job that takes care of your interests and financial needs, Job Hai is the perfect place to find the latest 100% verified jobs in Ghaziabad. Whether you're looking for work from home jobs, freshers jobs, part time jobs, jobs for women, jobs for men, jobs for any kind of qualification in Ghaziabad, Jobsgaar is the perfect place to fulfill your employment needs.
You can choose from numerous different types of jobs like Work From Home Jobs, Part Time Jobs, Fresher Jobs and also jobs on the basis of gender like Jobs for Women or Jobs for Men in Ghaziabad.
How does Jobsgaar work?
The working of Jobsgaar is very simple. The job aspirants just need to download the app and create their profiles. The Jobsgaar app will then recommend jobs to the users based on their skills and preferences. The users can apply for the jobs with just one click and get shortlisted for quick interviews. Jobsgaar also offers instant job alerts to the users and regular updates about the progress of their application.
How does Jobsgaar help find jobs?
At Jobsgaar, we make finding jobs a seamless process so that you don't face any problems in landing the right job for you. We don't stop just by updating the job openings, instead, it acts as an itinerary till it places you in your dream career.
Jobsgaar, which is the top Android App for Job search in Ghaziabad, aims at connecting job seekers and employers from Tier II and III towns of India through a hassle-free process. The company is driven by technology innovation, and its proprietary matchmaking ensures that job seekers don't waste time browsing for jobs or applying for irrelevant job opportunities.
Jobsgaar is fast, easy, and effective - It's your one-stop solution for jobs, skill development, professional networking, and all other aspects of career building.