Urgent Jobs in Agra - Jobsgaar is considered among Top Jobs Portal in Agra, Uttar Pradesh.
Agra is situated on the banks of the river Yamuna in the northern state of Uttar Pradesh. It is one of the most populous cities in Uttar Pradesh. The city is home to one of the 7 Wonders of the World - The Taj Mahal.
Following independence, Agra developed into a hub of industrial activity with a thriving tourism sector and a well-established footwear and leather manufacturing center. The city is also home to several reputed colleges and universities.
Hiring Staff For Business?
Get filtered candidates for quick interviews and hiring.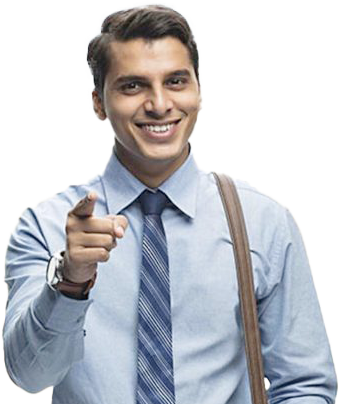 Which are the best localities to find jobs in Agra?
Agra offers exciting job opportunities to professionals in the tourism, manufacturing, and education sectors. The most popular job localities in Agra city are:
Agra Cantt
Sanjay Place
Sikandra
Kamla Nagar
Civil Lines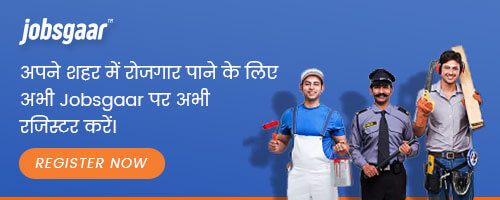 What are some popular Work from Home Jobs in Agra?
The Land of Taj is one of the most popular cities in the world and is also one of the biggest industrial hubs of India. Tourism, leather, petha, silver ornaments, defence equipment etc, are some of the famous industries there. And to cater to these industries, every year, thousands of freshers pass out of 350+ colleges and start looking for suitable jobs in Agra or nearby metropolitan cities.
Some of the most common jobs in Agra are as follows:
Back office
Telecaller/BPO
Delivery Partners
Accounts and Finance
Restaurant and Hotel Staff
Business Development
Drivers
BPO
Business Development
Customer Service
Engineer
Tutor
Marketing Executive
Tele-sales
Data Entry Operator
How does Jobsgaar work?
Freshers and experienced workers can find a wide variety of jobs in Agra. Students and housewives can also find part-time jobs in Agra. For a job seeker, Agra is the best place to start their career. If you are looking for a job and wondering how to take your first step in your career, explore Jobsgaar to get the latest job updates.
With the job market being pretty tough, Jobsgaar -- the best job search app in Agra, will help newcomers get an idea of where jobs in their city are available and what options they have.
How does Jobsgaar help to find jobs?
The scope of growth in terms of career is huge in Agra and with the ever developing employment opportunities, Jobsgaar, which is a popular Job search app in Agra, is working diligently to create the most of it for all its users.
Being the best job search app in Agra, it offers a personalized experience to the job seeker and the recruiter. The app has a vast database of jobs and also offers customized job recommendations. Jobsgaar has a team of experienced career counselors who offer personalized career advice to job seekers.
At Jobsgaar, we make finding jobs a seamless process so that you don't face any problems in landing the right job for you. We don't stop just by updating the job openings, instead, it acts as an itinerary till it places you in your dream career.
Presently, the company is focusing on 15 districts of Uttar Pradesh. The company will be expanding to other Hindi-speaking states soon. Jobsgaar is building a 'Bharat-First' solution with global standards. We also have plans to take this solution outside India in years to come.