Urgent Jobs in Lucknow - Jobsgaar is considered among Top Jobs Portal in Lucknow, Uttar Pradesh.
Lucknow, the capital of Uttar Pradesh was historically known as the Awadh region. It is the administrative headquarters of Lucknow District and Lucknow Division. Fondly known as the 'City of Nawabs' or the 'City of Tehzeeb', it has always been a city filled with varied cultures.
This productive city welcomes people from all over the world seeking jobs. Moreover, Lucknow, cheaper for living than any other metropolitan city, makes it a good option for freshers.
Jobs in Lucknow emerge from various industries and one can find an ideal job by searching in newspapers, social media, and job searching platform like Jobsgaar, the fastest-growing network used by thousands of people. Lucknow is one of the most promising metro cities that help freshers to shape their careers.
Hiring Staff For Business?
Get filtered candidates for quick interviews and hiring.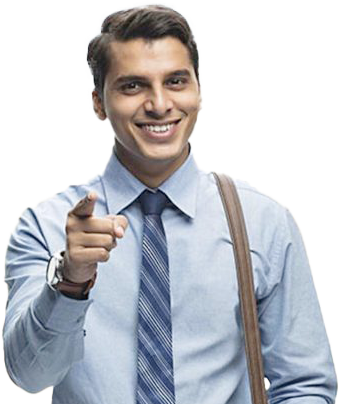 If you are searching for the latest jobs in Lucknow, then look no further. Jobsgaar platform provides you all the hottest job opportunities available in the city of Lucknow.
If you are looking for a job in Lucknow, here are some interesting details to help you get started with your job search.
At Jobsgaar, we make finding jobs a seamless process so that you don't face any problems in landing the right job for you.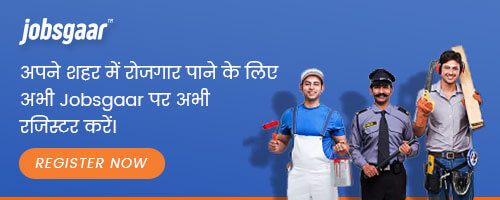 There are 100+ job categories to apply in Lucknow city. These are the top 5 job categories in Lucknow:
Telecalling / BPO / Telesales
Field Sales
Marketing
Delivery Person
Business Development
The key to searching and applying for jobs in Lucknow is two-fold. To successfully land a job in Lucknow, every aspirant must keep these two elemental things in mind.
Work from Home Jobs in Lucknow
Besides a few specific kinds of jobs, the recent pandemic has made working from home the new normal for today's workforce. Most companies are concerned about the safety of their employees and have put in place a work-from-home infrastructure to enable remote and safe working. As a result, finding work from home jobs in Lucknow in many sectors like BPO, HR, Customer Service, Telecaller, Online Sales, Content Writer, Telesales, Tech-support, Data Analyst, and Data Entry Operator etc has become progressively easy.
Lucknow offers jobs in corporate, MNCs, SMEs across the city. The most popular job localities in Lucknow are:
Gomti Nagar
Hazratganj
Indira Nagar
Aashiana
Alambagh
Finding jobs in Lucknow
Lucknow has no shortage of jobs for skilled and talented candidates.
One can find jobs in Lucknow in several sectors like Healthcare, information technology, finance, management, etc.
Depending upon the company's requirements and education qualifications, it can be the perfect place to find the best job.
People with a graduation in computer science, electrical and even commerce can easily find good jobs in Lucknow.
Job vacancies in Lucknow
There are many job openings in Lucknow, including full-time, part-time, and freelancing jobs. One can find great jobs in Jobsgaar with prior qualifications and experience in the respective field. Job openings in Lucknow start from the small sector to the largest production sector.
The service sector of Lucknow is the primary connection to the GDP of this city. There are various jobs in this sector, like IT, banking, telecommunication, etc., to work with India's top companies.
How to search and apply for jobs in Lucknow
Actively searching for a job vacancy in Lucknow and applying for it are the most essential and fundamental steps.
Research about the company in which you are interested in working.
Gather information about the staff preferred for the job.
Make yourself look desirable and an asset to the company.
Practice writing the job application and mention your skills and experience in the field.
Update your resume and highlight your achievements and strengths.
When you are all set to apply for the job, visit the Jobsgaar platform and start applying for your dream job.
The scope of jobs in Lucknow is enormous as it is rich in trade and finance. Lucknow is also the most suitable place for grabbing a government job with immense job vacancies, including in government and semi-government sectors. One has to find the best place and opportunity and meet basic educational requirements.
How does Lucknow help find jobs?
At Jobsgaar, we make finding jobs a seamless process so that you don't face any problems in landing the right job for you. We doesn't stop just by updating the job openings, instead, it acts as an itinerary till it places you in your dream career.
Jobsgaar, which is the top Android App for Job search in Lucknow, aims at connecting job seekers and employers from Tier II and III towns of India through a hassle-free process. The startup is driven by technology innovation, and its proprietary matchmaking ensures that job seekers don't waste time browsing for jobs or applying for irrelevant job opportunities.
Jobsgaar is fast, easy, and effective - It's your one-stop solution for jobs, skill development, professional networking, and all other aspects of career building.