Urgent Jobs in Kanpur - Jobsgaar is considered among Top Jobs Portal in Kanpur, Uttar Pradesh.
Kanpur is an industrial city in the central-western part of the state of Uttar Pradesh, India. Founded in 1803, Kanpur became one of the most important commercial and military stations of British India.
Kanpur is a vibrant city of over 3.1 million people that offers plenty of job opportunities in both traditional and emerging fields. It is also the financial capital of Uttar Pradesh. Job hunters can make the most of these by keeping themselves abreast of the latest trends in hiring
Hiring Staff For Business?
Get filtered candidates for quick interviews and hiring.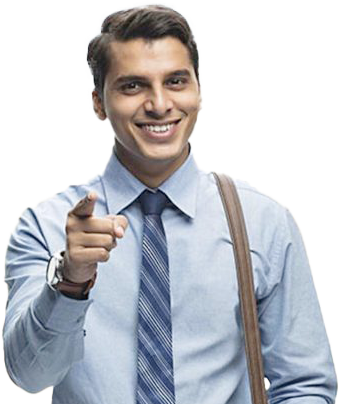 Which skills are the most in-demand among employers in Kanpur?
Kanpur offers opportunities to people with a diverse range of skills. Some of the most in-demand skills in Kanpur are:
1. Media personnel- Kanpur is home to Dainik Jagran, a Hindi language daily newspaper. As media companies increasingly move online and shift to video-based content, the demand for people with skills in video, graphics and animation is bound to go up.
2. IT Professionals - There are around 20,000 industries in Kanpur, many of them with revenues of over 100 crore. Most of them require dedicated IT professionals to help automate their processes and take care of their networks
3. Civil and Mechanical Engineers - Kanpur is known to be an industrial hub in north India. As a result, civil and mechanical engineers are always in demand. 
4. Nursing - Kanpur has many hospitals, and the medical infrastructure in Kanpur is only growing with time. As a result, there are several jobs on offer for nurses and paramedical staff.
5. Finance - As the financial capital of Uttar Pradesh, Kanpur is the hub of banking and finance sector.
Which places have the highest number of jobs?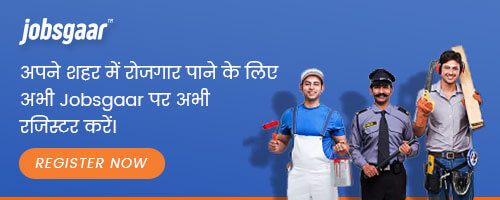 Kanpur offers jobs in corporate, MNCs, SMEs across the city. The most popular job localities in Kanpur city are:
Kidwai Nagar
Mall Road
Kalyanpur
Kakadeo
Barra
How to search for the best jobs in Kanpur?
Kanpur is one of the fastest-growing cities in India with plenty of jobs across sectors and domains. Since both recruiters and applicants these days prefer to conduct the application and hiring process online, it is best to use a good job search platform like Jobsgaar which shows you the best opportunities in Kanpur.
While looking for a job, it's important to first spread the word amongst your colleagues/ friends as referral goes a long way. Brainstorm your options, understand if you would consider a temporary/casual job at the moment. Always use a local address. Don't hesitate on going for walk-in-interviews.
What is the average salary of a fresher in Kanpur?
Kanpur is also considered as the center for education as there are many government and private run universities and colleges pertaining to various fields like engineering, medical, management, pharma, hotel management and fashion design. It also has the best engineering colleges globally - IIT Kanpur. Your starting salary depends to a great extent on the organisations and the role you apply to. However, most freshers can expect anything between Rs. 20,000-35,000 per month as starting salary for an entry-level in Kanpur.
How does Jobsgaar help find jobs?
Jobsgaar aims at connecting job seekers and employers from Tier II and III towns of India through a hassle-free process. The startup is driven by technology innovation, and its proprietary matchmaking ensures that job seekers don't waste time browsing for jobs or applying for irrelevant job opportunities.
Presently, the company is focusing on 15 districts of Uttar Pradesh. We'll be expanding to other Hindi-speaking states soon. We are building a 'Bharat-First' solution with global standards. We also have plans to take this solution outside India in years to come. You are welcome to explore and untangle the opportunities via Jobsgaar. We wish you the greatest luck for all your future endeavours!