Urgent Jobs in Varanasi - Jobsgaar is considered among Top Jobs Portal in Varanasi, Uttar Pradesh.
Varanasi is a city in the northern Indian state of Uttar Pradesh dating to the 11th century B.C. Regarded as the spiritual capital of India, the city draws Hindu pilgrims who bathe in the Ganges River's sacred waters and perform funeral rites.
Along the city's winding streets are some 2,000 temples, including Kashi Vishwanath, the "Golden Temple," dedicated to the Hindu god Shiva. Varanasi is hailed as an important commercial, business and farming region of India. It is also a thriving tourist destination.
Hiring Staff For Business?
Get filtered candidates for quick interviews and hiring.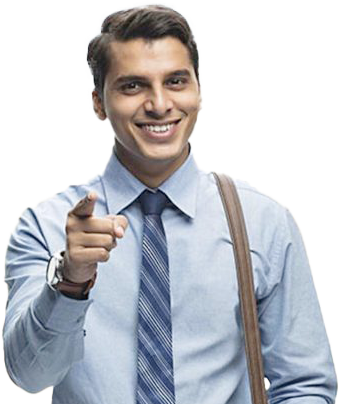 Finding Jobs in Varanasi
You can find a job in Varanasi in less than 24 hours using a job searching app. With the advancement of the internet in India, you just need a smartphone to get the desired job in Varanasi city. You can create your profile on the Jobsgaar app & apply to 1,000+ jobs in Varanasi.
While looking for a job in Varanasi it's important to first spread the word amongst your colleagues/ friends as referral goes a long way. Brainstorm your options, understand if you would consider a temporary/casual job at the moment. Always use a local address. Don't hesitate on going for walk-in-interviews.
At Jobsgaar, we make finding jobs a seamless process so that you don't face any problems in landing the right job for you.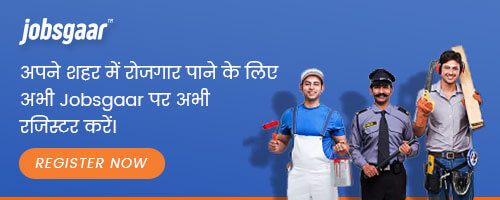 Jobs in Varanasi for Freshers
There are two sides to every coin. Many companies are looking for freshers who are filled with appetite & enthusiasm to learn & grow. All you have to do to find a job as a fresher is interpret that zeal with help of your words & behaviour at the time of the interview. It's important to reflect & learn the required skills too if you are looking to find a job in a specific field in Varanasi. Don't hesitate to get rejected, it will only help you get your best new job.
Top blue collar jobs in Varanasi
Customer Care Executive
Sales Executive
Delivery Person
Cook
Accountant
Locomotive Engineer
Teacher
Receptionist
Why explore a career at Jobsgaar
No global movement springs from individuals. It takes an entire team united behind something big. Together, we work hard, we laugh a lot, we brainstorm nonstop, and we give the best high-fives in town. Be curious, ask for help, and demonstrate an ability to grow. Own and learn from mistakes. Bring joy and optimism to work!
How is Jobsgaar helping to find jobs?
Jobsgaar is a platform built to provide better economic opportunities for the blue and gray collar workers in India. The platform is built around providing professional identity to these workers highlighting their skills (say like a LinkedIn).
The platform is designed to be language agnostic, education agnostics and will automatically screen candidates.