Urgent Jobs in Meerut - Jobsgaar is considered among Top Jobs Portal in Meerut, Uttar Pradesh.
Meerut is an ancient city of Uttar Pradesh with settlements dating back to the Indus Valley civilisation having been found in and around the area.
The city lies 70 km northeast of the national capital, and 453 km northwest of the state capital Lucknow.
It is one of the largest producers of sports goods, battle gear and armory education and manufacturing hub. Hence there are numerous opportunities for jobs in Meerut.
Also known as the "Sports City of India", Meerut manufactures the majority of the sports goods in the country, especially Cricket gears. 'SG', one of the largest manufacturers and exporters of sports goods, has its headquarters in the city.
The city also houses one of the largest gold markets in Asia, industrial estates, armory industry, micro, small and medium scale industries and one of the largest cantonments. The city is also traditionally known for its handloom and scissors industry. These sectors have created many job opportunities in Meerut for skilled craftsmen, engineers, managers, security forces, industrialists and entrepreneurs.
Hiring Staff For Business?
Get filtered candidates for quick interviews and hiring.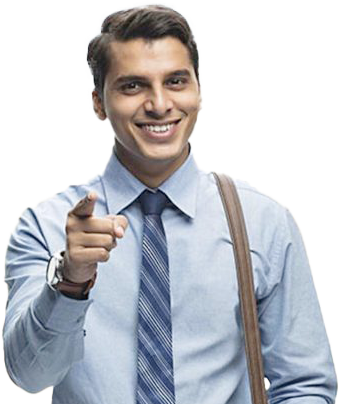 Meerut is also considered as the center for education as there are many government and private run universities and colleges pertaining to various fields like engineering, medical, management, pharma, hotel management and fashion design. There are ample job openings in Meerut with respect to teaching, training, research, administration and many more.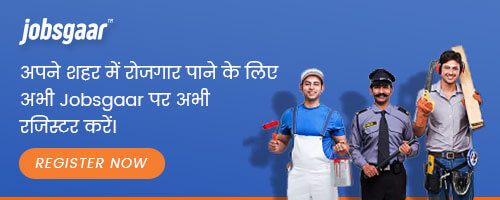 Jobs in Meerut
There are ample job openings in Meerut based on your experience. If you are a fresher in a field, or someone just out of college, a zeal to create a strong footing in the career is necessary to get a job and to get a good experience.
If you are an experienced working professional looking for a new challenge, then you can search for a variety of jobs that best suit your field & past experience.
At Jobsgaar, we make finding jobs a seamless process so that you don't face any problems in landing the right job for you.
Jobs for Freshers
There are two sides to every coin. Many organisations are looking for freshers who are filled with zest & enthusiasm to learn & grow. All you have to do to find a job as a fresher is interpret that zeal with help of your words & behaviour at the time of the interview. It's important to reflect & learn the required skills too, if you are looking to find a job in a specific field in Meerut.
How to find the right company in Meerut
Is there some written scriptures to find out what company can change your future? Frankly, No is the right answer. So you learn a lot about the company at the time of interview. How the interviewer treats you & what questions they ask. It's also very important to question back & get the expectations of the interviewer out in the open. It would become much easier for you to make out if you would fit in the company's environment or not.
Top blue collar jobs in Meerut
Jobsgaar platform helps you find the most in demand jobs in Meerut. Check out some of the most popular jobs in Meerut:
Customer Care Executive
Sales Executive
Delivery Person
Cook
Accountant
Locomotive Engineer
Teacher
Receptionist
Business Development
Backend Executive
How to search and apply for job vacancies in Meerut?
The key to searching and applying for jobs in any city is two-fold. To successfully land a job in Meerut, every aspirant must keep these two elemental things in their mind.
Introspect: Introspecting about the job you feel passionate about is the first step in searching and applying successfully for jobs. Whether it is based on your educational background or simply an innate passion, thinking about the job you want is very essential to searching and applying for it. Because if you are searching for a job about which you are not very sure about, chances of you landing that become increasingly low. So it's better to take some time to figure out what it is that you want to do.
Prepare: Once you have figured out what you want to do, the next step is to extensively prepare for it. Research about the job, prepare a resume accordingly, work on your speaking and presentation skills for any interviews that you will have to give. Once you have done all the above, visit the Workindia website to find several job openings in Meerut and apply for suitable positions by following some very simple steps.
How does Jobsgaar help find jobs?
Jobsgaar is the top Android App for Job search in Meerut, aimed at connecting job seekers and employers from Tier II and III towns of India through a hassle-free process.
The startup is driven by technology innovation, and its proprietary matchmaking ensures that job seekers don't waste time browsing for jobs or applying for irrelevant job opportunities. We don't stop just by updating the job openings, instead, it acts as an itinerary till it places you in your dream career.
Jobsgaar is fast, easy, and effective - It's your one-stop solution for jobs, skill development, professional networking, and all other aspects of career building.