Urgent Jobs in Prayagraj - Jobsgaar is considered among Top Jobs Portal in Prayagraj, Uttar Pradesh.
The city of Prayagraj is among the largest cities of Uttar Pradesh and situated at the confluence of three rivers- Ganga, Yamuna and the invisible Saraswati.
Prayagraj is one of the historic and mythological cities of India with glorious past and present. It continues to enjoy the distinction of being a place of haunting and lasting memories. The city is hailed as an important commercial, business and farming region of India. Prayagraj is also a thriving tourist destination.
Hiring Staff For Business?
Get filtered candidates for quick interviews and hiring.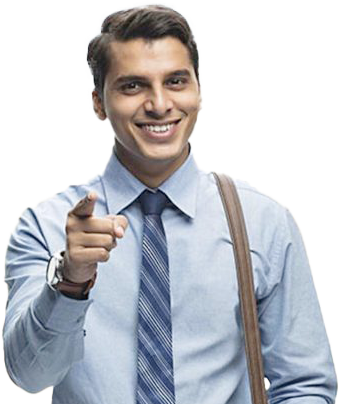 Finding Jobs in Prayagraj
Being a tourist and industrial hub, there is no dearth of jobs in Prayagraj. The city is home to a number of small, medium and large scale industries that provide employment to the masses.
The industry provides jobs for chefs, tour guides, housekeepers, receptionists, administrative staff and more.
Since Prayagraj hosts the world-famous Kumbh Mela, there are many jobs available in the tourism and hospitality industry.
The city is also home to famous educational institutes such as Harish Chandra Mehta Atomic Research Centre, Motilal Nehru Medical College, Motilal Institute of Technology, and Civil Aviation Training Centre. They provide jobs for accountants, administration staff, professors, lecturers, and more.
Jobs in Prayagraj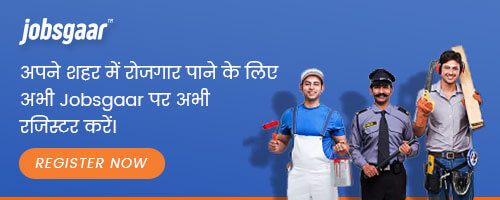 Jobsgaar helps you find the most in demand jobs in Prayagraj. It includes:
There are two sides to every coin. Many companies are looking for freshers who are filled with appetite & enthusiasm to learn & grow. All you have to do to find a job as a fresher is interpret that zeal with help of your words & behaviour at the time of the interview. It's important to reflect & learn the required skills too if you are looking to find a job in a specific field in Prayagraj. Don't hesitate to get rejected, it will only help you get your best new job.
Top blue collar jobs in Prayagraj
Jobsgaar helps you find the most in demand jobs in Prayagraj:
Customer Care Executive
Sales Executive
Delivery Person
Cook
Accountant
Locomotive Engineer
Teacher
Receptionist
Hospitality
Administration
In Prayagraj city, which places have the highest number of jobs?
The Prayagraj offers jobs in corporate, MNCs, SMEs across the city. The most popular job localities in Prayagraj city are:
Allahabad
Civil Lines
Prayagraj
Lalgopal Ganj
AAllahpur
Opportunities for freshers
There are plenty of job vacancies for freshers and experienced personnel in almost every industry. While there are many private companies in the city, there are a good number of government jobs in Prayagraj as well
It is easy to find the right job that suits your profile. All you have to do is to download and log on to Jobsgaar, register and upload your updated CV.
How Jobsgaar helps applicants in Tier II+ India
jobsgaar is a career-tech venture disrupting decade-old marketplaces or search-and-browse models for recruiters and job seekers. With its omnichannel approach and proprietary technology, Jobsgaar helps employers find well-matched and verified talent in Tier II and III towns in less than two minutes.
The brand enables access to various digital inclusions for recruiters and job seekers through its innovative tech solutions and a chatbot on WhatsApp.