Urgent Jobs in Muzaffarnagar - Jobsgaar is considered among Top Jobs Portal in Muzaffarnagar, Uttar Pradesh.
Muzaffarnagar is an old city in the state of Uttar Pradesh, which is famous for its sugar industry, paper mills and steel rolling mills. According to historians, earlier it was known as Sarwat which was gifted by Mughal emperor Shah Jahan to one of his chieftains Muzaffar Khan. The city was later known as Muzaffarnagar.
It was very recently included as one of the cities in the National Capital Region, due to its advantageous location. It is a part of western Uttar Pradesh. It is hailed as an important commercial, business and farming region of India. It is also a thriving tourist destination.
Hiring Staff For Business?
Get filtered candidates for quick interviews and hiring.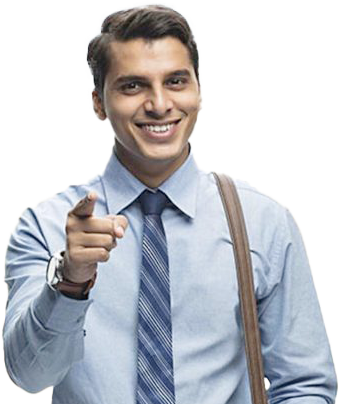 Finding Jobs in Muzaffarnagar
There can be several job opportunities available in Muzaffarnagar based on your experience. If you are a fresher in a field, or someone just out of college, a zeal to create a strong footing in the career is necessary to get a job and to get a good experience. If you are an experienced working professional looking for a new challenge, then you can search for a variety of jobs that best suit your field & past experience.
While looking for a job in Muzaffarnagar it's important to first spread the word amongst your colleagues/ friends as referral goes a long way. Brainstorm your options, understand if you would consider a temporary/casual job at the moment. Always use a local address. Don't hesitate on going for walk-in-interviews. Learn about new companies, change with the environment. Be adaptable.
At Jobsgaar, we make finding jobs a seamless process so that you don't face any problems in landing the right job for you.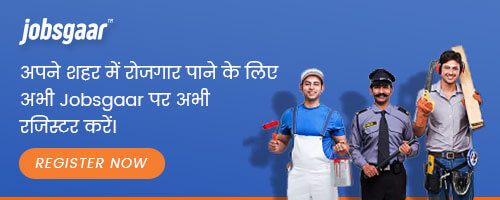 Jobs opportunities in Muzaffarnagar
Jobsgaar helps you find the most in demand jobs in Muzaffarnagar
Customer Care Executive
Sales Executive
Delivery Person
Cook
Accountant
Locomotive Engineer
Teacher
Receptionist
How can I apply for jobs in Muzaffarnagar using Jobsgaar?
It is simple to find jobs on the Jobsgaar app for Muzaffarnagar.
Download the Jobsgaar app from Google Play Store
Log in using your phone number, complete your profile, and select city and locality as Muzaffarnagar
Select job categories that match your skills and interests
Find the job of your choice and apply
Call HR to schedule an interview
Why should I download the Jobsgaar?
Anyone looking for a job or planning to build a strong career should download the Jobsgaar app. Jobsgaar is an Indian career app where you can:
Thousands of genuine job openings in 70+ categories
Directly call HR and book an interview
Stay up to date for relevant new job openings
Connect with other professionals in your field
Connect with experts for career guidance
How does Jobsgaar help to find jobs?
Jobsgaar allows the workforce to find walk-to-work jobs at their native places or nearest town possible while creating an impact on inter-state migration.
The company is enabling local employers & companies looking to hire in tier 2 or 3 towns to find relevant talent in the shortest time possible.
In the past 6 months, Jobsgaar has boarded around 150K job seekers from 15 towns of Uttar Pradesh. With over 600 employers posting around 7500 job opportunities from tier 2 or 3 towns of the state.