A city with a rich historical heritage, a strategic geographical location, and strong industries, Saharanpur is an important and interesting city on the map of India. Ancient monuments dot the city even as progress makes headway.
Being the administrative headquarters of Saharanpur District and the Saharanpur Division, there are various jobs in Saharanpur. Saharanpur is a thriving market for agricultural products. The city is known for its basmati rice and cultivation of mangoes on a large scale.
This agricultural region has generated a number of employment opportunities in Saharanpur for farmers, businessmen and traders. There are many industrial enterprises too which include textiles, sugar, paper and cigarette factories creating a number of job prospects in Saharanpur.
This city is a flourishing business centre and an important regional centre for the wholesale and retail trades. The wooden handicrafts industry is one of the major sources of revenue and employment in the city. These industries have created a large number of job opportunities in Saharanpur for carpenters, mechanics, technicians, engineers and skilled labor.
How to find Jobs in Saharanpur?
For a job seeker, Saharanpur is the best place to start their career. If you are looking for a job and wondering how to take your first step in your career, explore Jobsgaar app to get the latest job updates. Jobsgaar doesn't stop just by updating the job openings, instead, it acts as an itinerary till it places you in your dream career. You are welcome to explore and untangle the opportunities via Jobsgaar.
What are the available job vacancies for various qualifications?
If you are looking for a job in an education-wise manner in Saharanpur, Jobsgaar is your right option. Jobsgaar holds the list of top jobs for all Engineering graduates, Degree Holders, Graduates, Diploma Holders, ITI Holders, PG, MBA, MCA, ME, 10th pass out, 12th pass outs and many more. You can refine the Job search by filtering as per your educational qualification.
Hiring Staff For Business?
Get filtered candidates for quick interviews and hiring.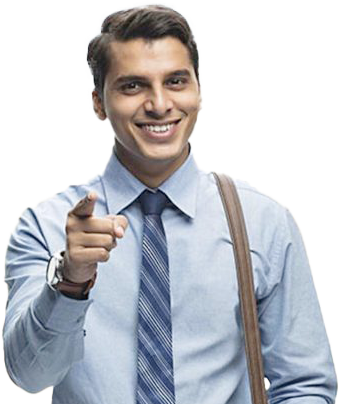 Which are the top hiring companies in Saharanpur?
You can find jobs in various companies across multiple industries in Saharanpur. Top companies that are hiring in Saharanpur city are:
Quess Corp
Virgo Hospitality
Fusion Concepts Events & Sales Private Limited
Banaras Industries
Hyrespree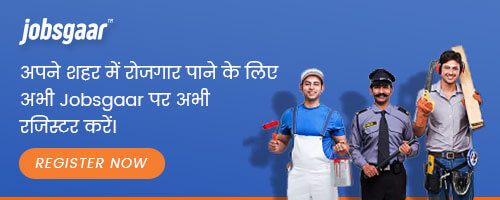 How to start searching and applying for Jobs in Saharanpur?
Let's get started on the real process of looking for jobs in Saharanpur now that you have a good grasp of which industries and job positions are driving Saharanpur's employment. Once you have a clear understanding of what industry you want to work in and what opportunities it offers.
You can choose from numerous different types of jobs like Work From Home Jobs, Part Time Jobs, Fresher Jobs and also jobs on the basis of gender like Jobs for Women or Jobs for Men in Noida.
How does Jobsgaar help you to find the right job?
Download the Jobsgaar app on your smartphone.
Create your profile in 2 mins, which will serve as your professional card. It can also be considered as a mini-resume.
Select your preferred job location.
Start applying to jobs in Saharanpur.