Urgent Jobs in Gorakhpur - Jobsgaar is considered among Top Jobs Portal in Gorakhpur, Uttar Pradesh.
Gorakhpur is a city in the Indian state of Uttar Pradesh, along the banks of the Rapti river in the Purvanchal region. It is situated 270 kilometers east of the state capital Lucknow. It is the administrative headquarters of Gorakhpur district, North Eastern Railway Zone, and Gorakhpur division.
Gorakhpur has a strategic geographic location with important cities like Lucknow, Varanasi, and Nepal border in its vicinity. Hence there is no dearth of jobs in Gorakhpur.
The city is the headquarters for the North Eastern zone of Indian Railways and hence it is well connected through the rail network. Gorakhpur railway station is considered to be the world's longest railway platform. This city also has one of the oldest Indian Air Force bases. These have resulted in many job opportunities in Gorakhpur pertaining to railways and engineering.
Another major source of revenue for Gorakhpur is tourism. There are many tourist spots as it is considered to be a land of ancient glory. Famous temples like Gorakhnath Temple, Geeta Press, Arogya Mandir, Planetarium, and nature spots have thousands of tourists thriving in the city every day. This has resulted in a large number of job openings in Gorakhpur with respect to tourism, hospitality service, hotel management, and sales.
To know more about other job vacancies in Gorakhpur, register with Jobsgaar. It is one of the leading job portals in the country which provides better access and better connections.
Hiring Staff For Business?
Get filtered candidates for quick interviews and hiring.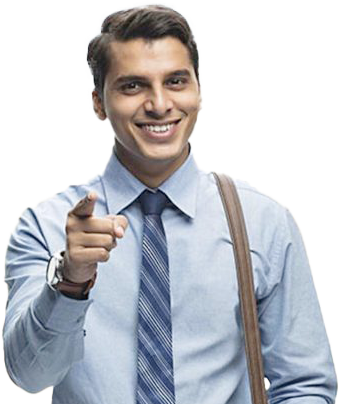 What jobs are available in Gorakhpur?
You can apply for a number of job roles in Gorakhpur. Note: For many job roles companies allow you to work remotely so you can apply from Gorakhpur and work from home. Whether you are looking for work from home, work from the office, part-time jobs, online jobs, freshers jobs, experience jobs, jobs for men, jobs for women, jobs for any qualification like 10th pass, 12th pass, graduate, post graduate, you can easily find jobs as per your interest and need using Jobsgaar app.
The top roles for which companies have vacancies are:
Customer Care Executive
Customer Care Executive
Delivery Person
Cook
Accountant
Locomotive Engineer
Teacher
Receptionist
Business Development
Data Entry Operator / Copa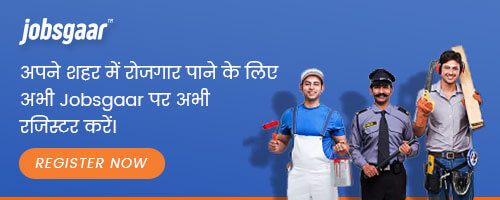 In Gorakhpur, which places have the highest number of jobs?
Gorakhpur offers jobs in corporate, MNCs, and SMEs across the city. The most popular job localities in Gorakhpur city are:
Kataharimahurasar
Gorakhpur
B.R.D Medical College
Betia Hata
Sahajanwa
Which are the top hiring companies in Gorakhpur?
You can find jobs in various companies across multiple industries in Gorakhpur. The top companies that are hiring in Gorakhpur city are:
M/S Chitransh Recovery World
Taskar Healthcare Mall
Nivesh Salaah
Behera Grocery
Sitkan Services
How to get a job at top companies in Gorakhpur?
You can apply for various types of jobs in Gorakhpur. Here are some tips on how to stand out and get hired by the top companies in Gorakhpur.
Do your research: Learn about the company culture, its values, and what they're looking for in employees. This will help you tailor your application and give you a better chance of being selected for an interview.
Network: Reach out to your connections and see if anyone knows someone who works at the company you're interested in. Getting a referral from a current employee can increase your chances of getting an interview.
Polish your resume: Make sure your resume is up-to-date and highlights your relevant skills and experience. If you have any experience working in Gorakhpur, be sure to mention it as this can be a selling point for companies looking to hire candidates with local knowledge.
Prepare for the interview: Practice common interview questions and have examples ready of times when you've demonstrated the required skills. This will help you appear confident and knowledgeable.
How does Jobsgaar help you to find the right job?
Download the Jobsgaar app on your smartphone.
Create your profile in 2 mins, which will serve as your professional card. It can also be considered as a mini-resume.
Select your preferred job location.
Start applying to jobs in Gorakhpur.
Jobsgaar is fast, easy, and effective - It's your one-stop solution for jobs, skill development, professional networking, and all other aspects of career building.