Urgent Jobs in Noida - Jobsgaar is considered among Top Jobs Portal in Noida, Uttar Pradesh.
Constituted under the Uttar Pradesh Industrial Area Development Act, 1976, NOIDA has now emerged as a planned, integrated, modern industrial city which is well connected to the capital of India i.e. Delhi through a network of roads, national highways and the ultra - modern DND flyover, offering inter - road linkages to all parts of the country.
NOIDA stands for the 'New Okhla Industrial Development Authority' -- is one of the best cities of Uttar Pradesh and therefore it is one of the most popular regions in all of North India to find jobs. No matter what your qualification, age, gender or experience is, Jobsgaar is here to help you find jobs in Noida.
Hiring Staff For Business?
Get filtered candidates for quick interviews and hiring.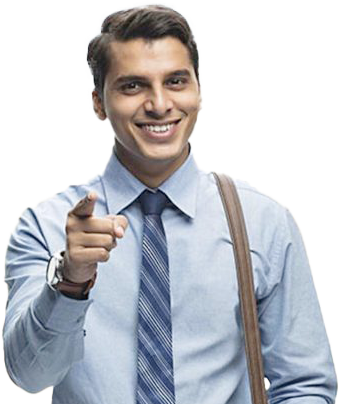 If you are searching for a job vacancy in Noida, here is a complete analysis of the Noida job market, and also a guide to help you find a perfect job in Noida.
Which are the best localities for jobs in Noida?
Noida is known for its IT parks, shopping malls, universities, and a large pool of entertainment facilities. All these activities provide a variety of job opportunities. It is also a popular destination for corporate offices in North India.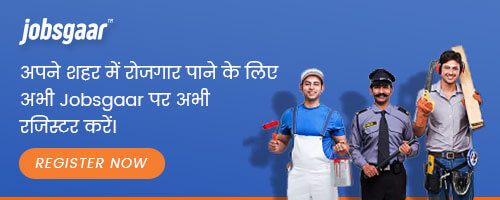 Some of the top localities with great job opportunities in Noida are:
Sector 63 Noida
Sector 2 Noida
Sector 3 Noida
Sector 6 Noida
Sector 8 Noida
Sector 16 Noida
Sector 15 Noida
Sector 62 Noida
Sector 125 Noida
Sector 135 Noida
How to find Jobs in Noida?
For a job seeker, Noida is one of the best places to work in Delhi NCR. If you are looking for a job and wondering how to take your first step in your career, explore Jobsgaar to get the latest job updates. Jobsgaar doesn't stop just by updating the job openings, instead, it acts as an itinerary till it places you in your dream career.
You can choose from numerous different types of jobs like Work From Home Jobs, Part Time Jobs, Fresher Jobs and also jobs on the basis of gender like Jobs for Women or Jobs for Men in Noida.
You can apply and get a Job in Noida in easy steps:
Download the Jobsgaar app from Google Play Store
Sign up/Login using your mobile number and OTP
Fill in the details properly & upload resume
Go to the profile section and select the city as Noida
Select jobs from different categories such as Customer Support / TeleCaller jobs, Delivery jobs, Sales / Business Development jobs, Field Sales jobs, Telesales / Telemarketing jobs and Recruiter / HR / Admin jobs etc.
Apply for the relevant jobs in Noida and schedule an interview.
How does Jobsgaar help find jobs?
Noida-based Jobsgaar is a career-tech platform aimed at connecting job seekers and employers from Tier II and III towns of India through a hassle-free process.
This career-tech venture is the fastest-growing job search app in India with over 10,000 downloads on the Google Play Store. Jobsgaar has a vast database of jobs (over 2 lakh jobs) from top companies such as Amazon, Flipkart, Uber, and more.
Presently, the company is focusing on 15 districts of Uttar Pradesh. They will be expanding to other Hindi-speaking states soon. Jobsgaar is building a 'Bharat-First' solution with global standards. They also have plans to take this solution outside India in years to come.
You are welcome to explore and untangle the opportunities via Jobsgaar. We wish you the greatest luck for all your future endeavours!